The XXIInd SGEM International Multidisciplinary Scientific GeoConference – "Green Sciences for Green Life", was held in Schönbrunn Palace, Vienna, from 6 - 9 December 2022. The SGEM (Survey, Geology, Ecology and Management) conferences are focused on global warming, climate change, CO2 reduction, biodiversity, and green technologies for a sustainable future. The main goals of SGEM GeoConference are to raise awareness of both scientists and common people for the pressing ecological issues and to create a revolutionary forum for sharing and collaboration among the scientific society.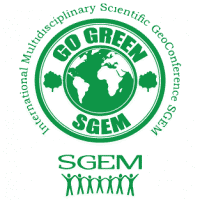 The topics of this conference are:    
Science and technologies in geology, exploration and mining 
Informatics, Geoinformatics and Remote Sensing 
Water resources, forest, marine and ocean ecosystems 
Ecology, economics, education and legislation ecosystems 
Nano, bio, green and space - technologies for a sustainable future 
The Biogas Research Team participated at this conference with an oral presentations titled:  
"Assessment of Biogas Quality Across Rural Household Biogas Plants in Cameroon" authored by Chama Theodore Ketuama, Jana Mazancová and Hynek Roubík.  
& 
"Biopotential of agricultural waste: Production of biofertilizers and biofules" authored by Yelizaveta Chernysh, Iryna Ablieieva, Viktoriia Chubur, Polina Skvortsova and Hynek Roubík.  
The XXIIIrd SGEM GeoConference will be held in Albena, Bulgaria from 1st - 10th of July 2023. 
You can find information about SGEM conference HERE. 
In addition, on the following link you can listen to the pre-recorded presentation of Yelizaveta Chernysh: